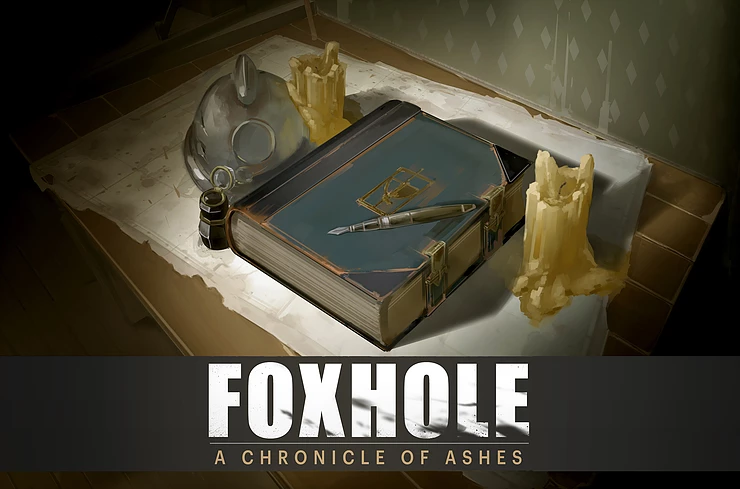 | | | |
| --- | --- | --- |
| " | 'A Chronicle of Ashes' is a series of short stories exploring the extended Foxhole universe. These are unrelenting tales of human struggle in the face of apathy and violence, borne by a world in a constant state of war. | " |
| | — Matthew Rigg, taken from the official homepage [1] | |
A Chronicle of Ashes is a collection of stories which take place before the events taking place in Foxhole itself, giving an insight to life before the new great war. The stories are written by developer Matt. There are currently 2 stories available, with more being in the works.
Stories
As of current, there is an introduction and two short stories released.
Introduction
The introduction is written by an unknown fictive writer, who is the author of the other stories. In the introduction, which is barely 500 word long, he excuses himself for what he has written. He refers to himself as a collector, and hopes that his stories, depicting the terrible side of war, will once be found after the war.
The Tower
The Tower follows the two fresh trained soldiers Hanne and Astrid, when they arrived at a forward base in the mountains of Nicnevin.
Flowers for Marta
Flowers for Martha takes place in a rural area, where farmer Felip lives with his sons Hugo (aged 15) and Adrian and his young daughter Alba some miles away from the nearest village.
Reference